(US centric)

All right y'all out there in LJ-land.

I went to the ACT-UP protest in Center City today, right after work.
entropyinjersey and I met up with the organizers, where we got out Palin masks and signs. Brandywine Peace Community and a few other groups were there as well.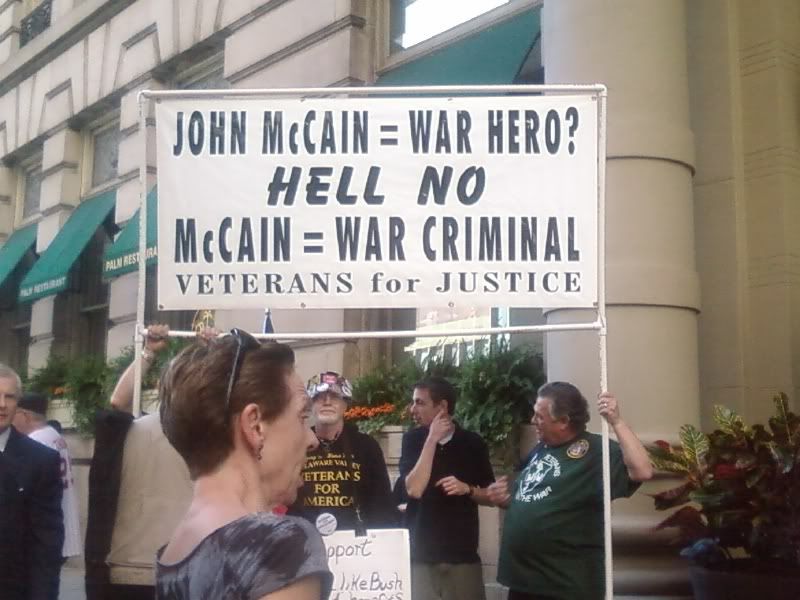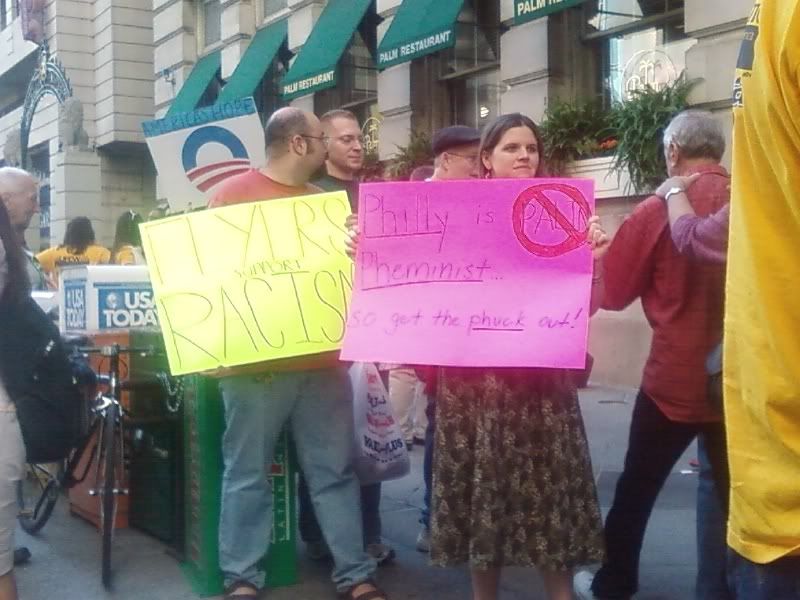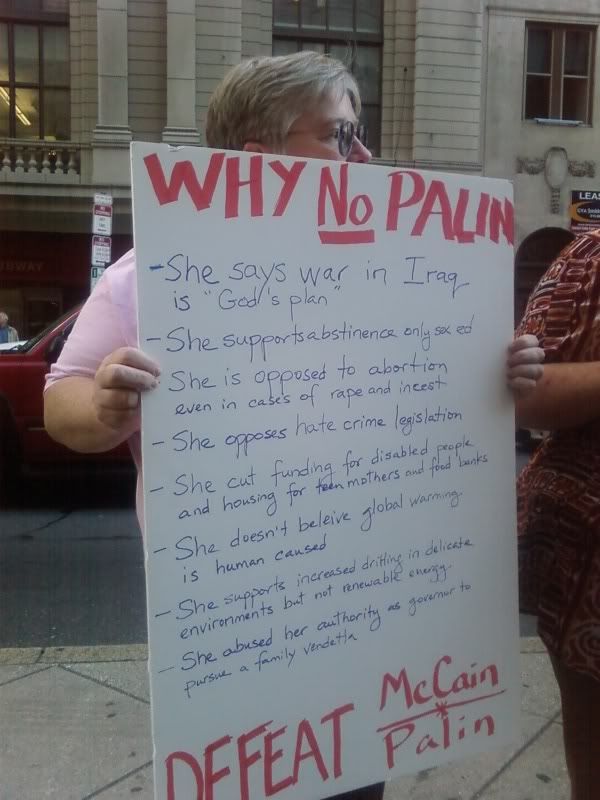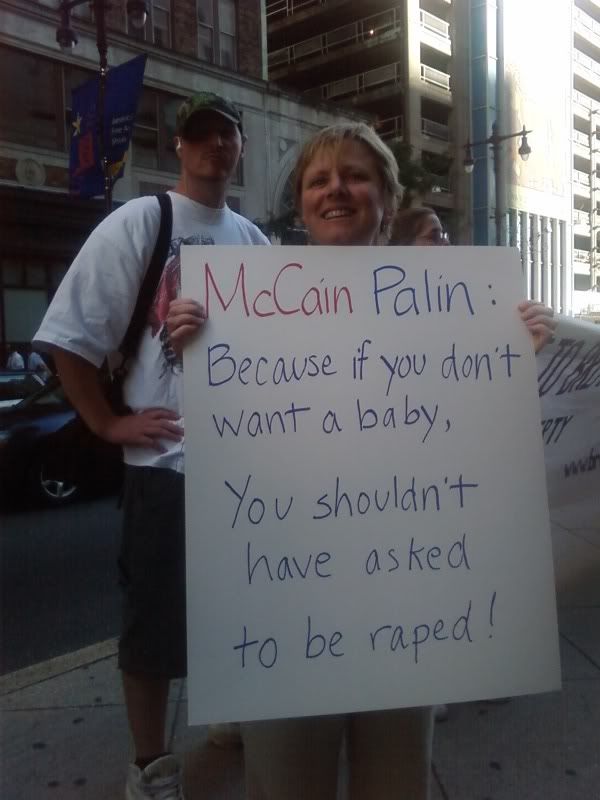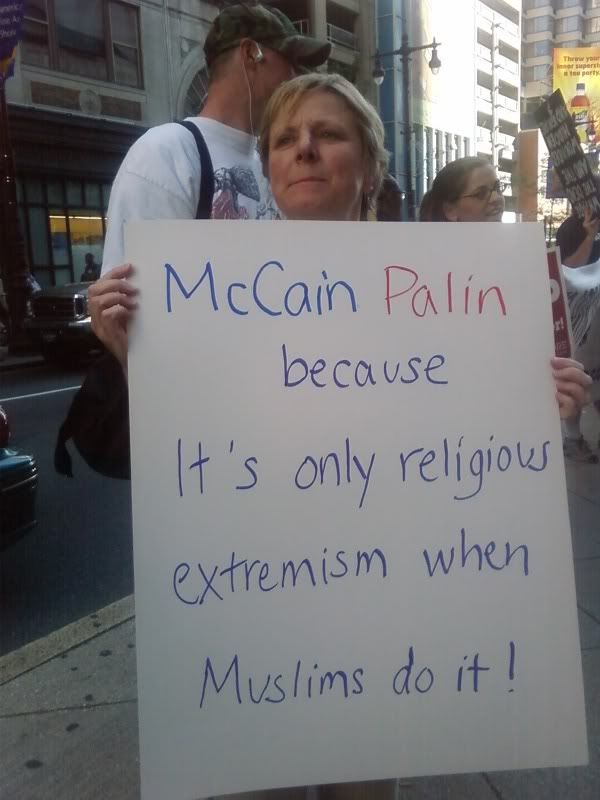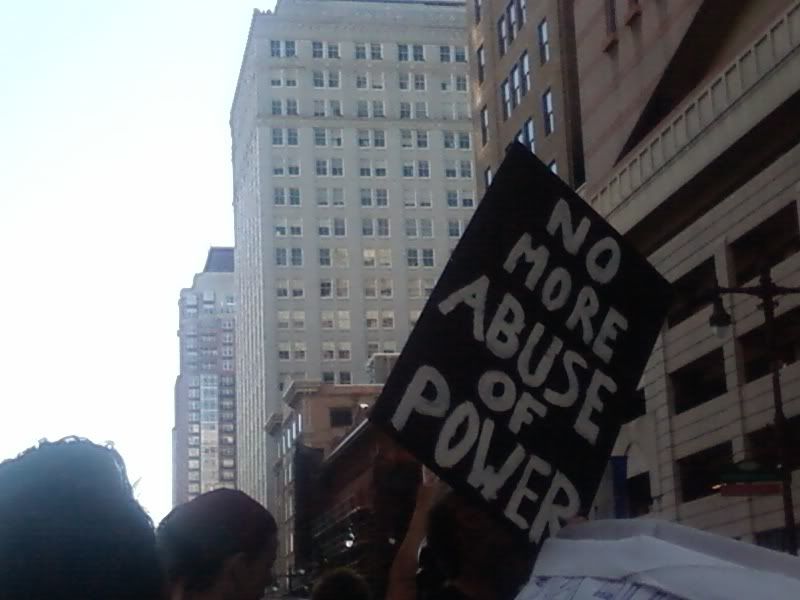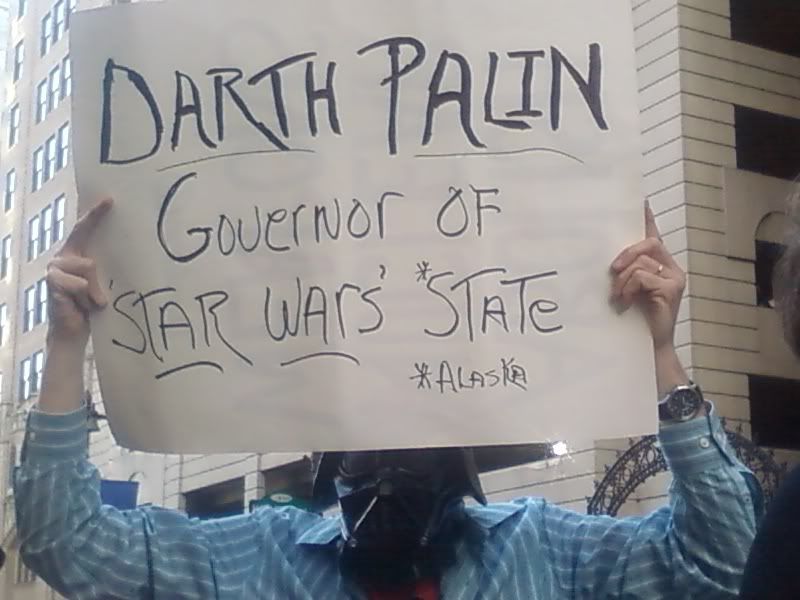 There was even this guy, who I disagree with on one issue, but it was nice to see regardless.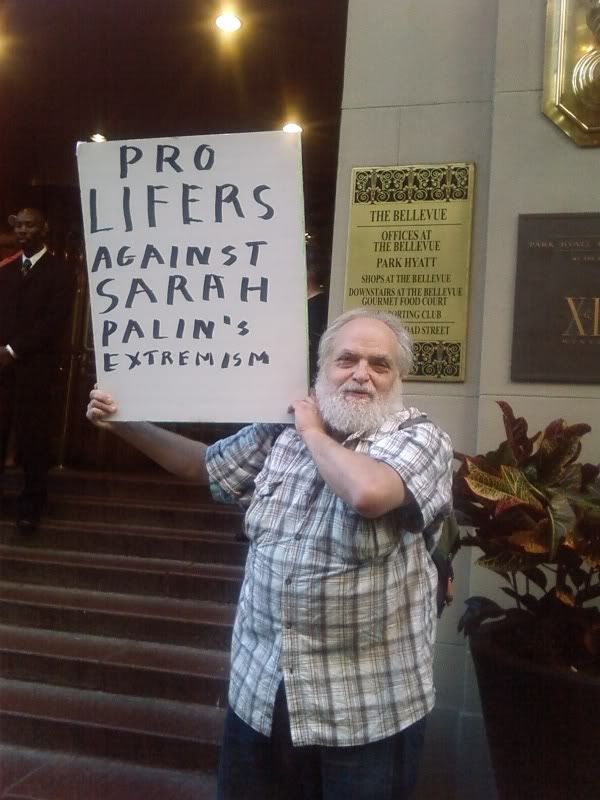 When even one of your guys is against you, then the rest of us really need to worry.